Find Ombuds Professionals and Best Practice Information for Ombuds Offices
Locate an Ombuds Now
(click on a state)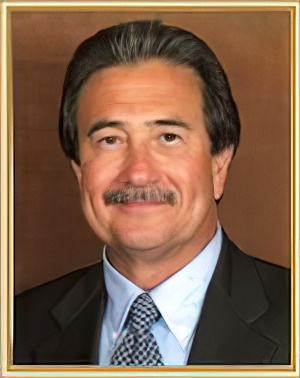 Ivan K. Stevenson, Esq.

Click here to email
Click for Full Website
P.O. Box 4740
Rolling Hills Estates, CA 90274
USA
310-782-7716
Fax: 310-782-7719
MEMBER OF:







Description of Practice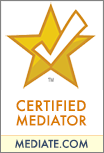 Ivan Stevenson has served as an arbitrator for 41 years and as a mediator for 24 years. Additionally, he has been a trial attorney for 47 years, during which time he has had an extensive successful trial record and has been responsible for the establishment of case law on both the Appellate Court and Supreme Court level in the State of California.
Ivan's 46 years as a trial attorney has brought him a wealth of knowledge in a variety of fields including: Maritime and Admiralty matters, Construction Contract and Defect matters, Professional, Legal and Medical Malpractice matters, Commercial and Business matters, Contract, Leases, Trademark, Patent matters and knowledge in all forms of Personal Injury, Products Liability, Insurance Law and Governmental Agency law.
Mr. Stevenson has practiced both as a Plaintiff Attorney and as Defense Attorney, which gives him unique insight into handling and resolution of cases. Mr. Stevenson has lectured on the subject of mediation, mediation ethics and the use of mediation on a state, national and international level.
Professional Background
Mr. Stevenson started as lawyer with Martin & Stamp. He then spent over 4 years on active duty as a United States Navy Judge Advocate, serving in Guam during Operation New Life and in Morocco during the turn over of U.S. Military bases to the Kingdom of Morocco. He spent several years in the Navy Reserves, serving in Guam, Washington, D.C., New Orleans, Long Beach, Port Hueneme and San Diego. He went back to Martin & Stamp and in 1983 opened the Law Offices of Ivan K. Stevenson. In 2001, he opened Confidential Mediation and Dispute Resolution - CMDR. Mr. Stevenson has tried cases from the plaintiff, as well as the defense side. He has appeared numerous times in the State and Federal Court of Appeals and has been involved in a number of published cases.
Experience
Ivan Stevenson has mediated over 2000 cases since 1997 and arbitrated over 500 cases since 1980. Mr. Stevenson has been selected by both plaintiff and defense attorneys on an equal basis. He is often chosen to help settle the cases that have failed at prior mediations with other mediators. He also makes sure that everyone walks out at the end of a mediation with a fully executed Stipulation in Re Resolution and Dismissal.
Degrees
1971 - Bachelor of Arts - University of California at Los Angeles
1974 - Juris Doctorate - Southwestern University School of Law
Approach
Being very aware of the attorney-client relationship, Mr. Stevenson adapts to the needs of the attorneys and the parties in the process in order to maintain respect. Mr. Stevenson is very careful in his approach to the confidentiality of the mediation process, given his own experience as a trial attorney and the abuse of confidentiality by a retired judge who had no idea how to conduct himself as a mediator.
Fees
Mediation/Arbitration Rates
Mediation/Arbitration Fees Conducted at the Mediator/Arbitrator's Office*
$3,000.00 - Half Day Per Diem - 2 parties
$6,000.00 - Full Day Per Diem - 2 parties **
$3,500.00 - Half Day Per Diem - 3 parties
$6,500.00 - Full Day Per Diem - 3 parties **
$4,000.00 - Half Day Per Diem - 4 or more parties up to 8
$7,000.00 - Full Day Per Diem - 4 or more parties up 8 **
Mediation/Arbitration Hearing Off-Site Location Fees*- California:
$4,500.00 - Half Day Per Diem
$7,500.00 - Full Day Per Diem **
Mediation/Arbitration Hearings- Continental United States*:
$9,000.00 - Full Day Per Diem + Travel Costs **
Mediation/Arbitration Hearings - Outside Continental United States*:
$12,500.00 - Per Diem + Travel Costs **
* No Administration Fees
** No Follow Up Fees

Areas of Practice
Accidents
ADA
Appellate
Art
Automotive
Aviation
Business
Civil (general)
Commercial
Community
Construction
Contracts
Cross Cultural
Education
Employment
Estate Planning
Franchise
General
Government
Health Care
Insurance
Intellectual Property
International
Labor - Management
Landlord - Tenant
Legal Malpractice
Maritime
Medical Malpractice
Partnership
Personal Injury
Police
Probate
Professional Fees
Real Estate
Sexual Harrassment
Special Education
Technology
Workers Comp
Workplace
Professional Services
Mediator
Ombud
Mediating Lawyer
Arbitrator
Collaborative Professional
Facilitator
Advanced Mediation Trainer
Fact-Finder
Mediator-Arbitrator
Mediation Consultant
Mediation Trainer
Representational Lawyer
This dispute resolution professional keeps professional liability insurance.