Find Ombuds Professionals and Best Practice Information for Ombuds Offices
Locate an Ombuds Now
(click on a state)
32 Ombuds
Click on a name for more details.
Wondering what the stars

mean?
Click here
to find out about Qualifications Disclosure Program.
Sign up online
to list your practice in this directory.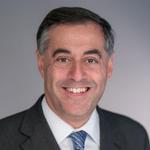 Buckfire & Buckfire, P.C. is a top-rated Michigan personal injury and accident law firm. We have earned the highest possible ratings in the legal profession for skill and integrity. Our attorneys have achieved tremendous success in the courtroom and have won some of the top jury verdicts and settlements in the State of Michigan. We take great pride ...
more
29000 Inkster Road, Suite 150
Southfield, MI 48034
USA